Damanche-STR.
Zuidenwind x Toulouse (Jazz) x Fidora (Ulft)
Succesvol dressuurpaard, Z2 dressuur geklasseerd met Lischa de Vos
Zuidenwind (00 Seven) komt uit een volle zus van Olympic Barbria, winnares van de Zilveren team medaille op de Olympische Spelen in Atlanta.
Grootvader Jazz staat 2e op de WBFSH ranglijst voor dressuurhengsten.
Zuidenwind's moederlijn heeft vele goede paarden gebracht die succesvol zijn in de sport en fokkerij. Zijn moeder is 'Elite'. Haar volle zus Orendy is moeder van Zhivago en ze is een volle zus van de Nederlandse Kampioenmerrie Andy. Grootmoeder is de bekende merrie Endy, haar vader Ulft en grootvader Amor zijn de basis van vele goede dressuurpaarden. Endy is moeder van het Grand Prix dressuurpaard Karmijn. 
Mother Toulouse was the full sister of the Olympic medal horse , which was part of the Dutch dressage team for years with Adelinde Cornelissen. She was eighteen years old and had fourteen foals. Genua TC (Charmeur), die voorheen onder Jeanine Nieuwenhuis uitkwam in het ZZ-Zwaar, is een van de bekendste nakomelingen van Toulouse. In 2018 zette ze nog een merrieveulen van Franklin op de wereld, Notre-Dame-STRH.
Toulouse's nakomelingen zijn zeer succesvol. Op het KNHS Indoorkampioenschap 2018 won haar zoon Genua TC won silver with Jeanine Nieuwenhuis, after they already paricipated at the World Championships for young dressage horses.
Details

Category

References

Colour

Donkere vos



Gender

Merrie



Birthyear

2008



Height

165 cm


Images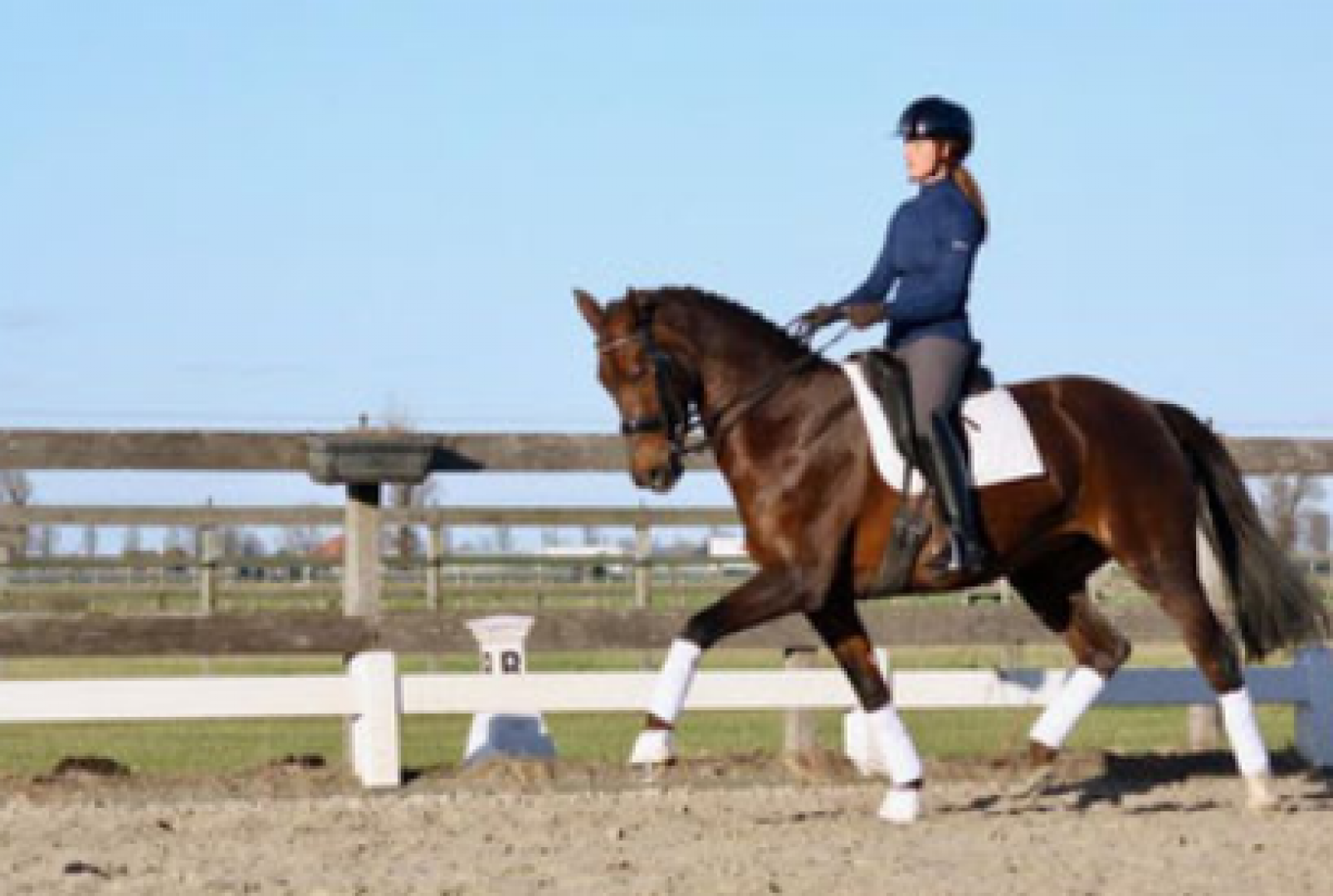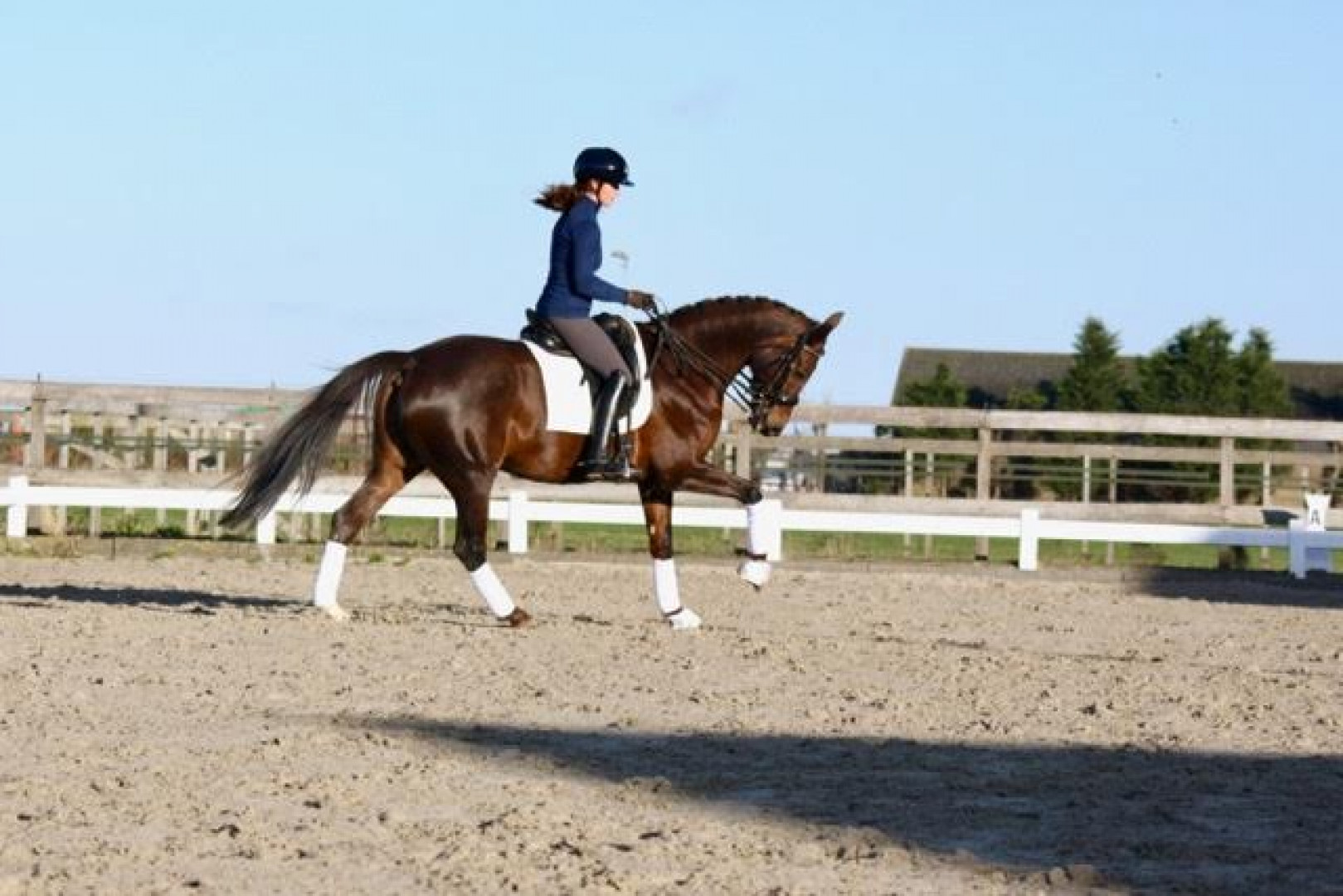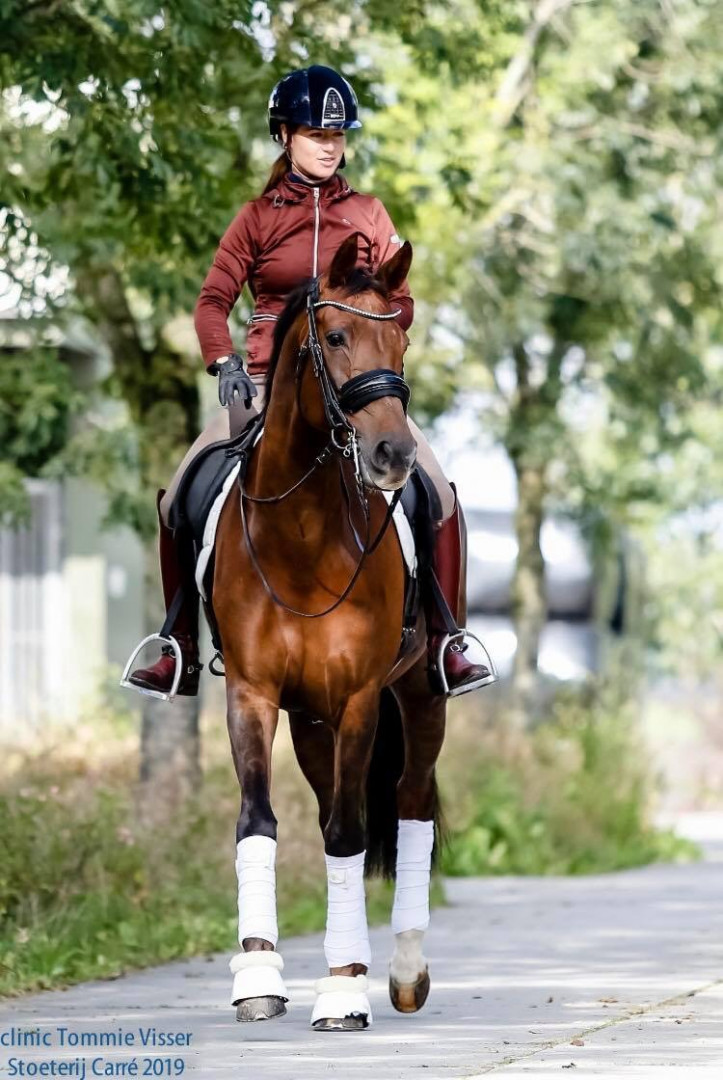 Pedigree
DAMANCHE-STR.

000809329 elite sport-(dr) ibop-(dr) prok

ZUIDENWIND

04.03946

OO SEVEN

96.09740 keur

RUBINSTEIN I

41 0666986

GELBRIA

88.7024 ster prestatie

SERENDY

99.07924 elite preferent prestatie prok

JAZZ

91.6398 preferent

ENDY

86.1632 keur preferent prestatie

TOULOUSE

00.09516 elite preferent prestatie prok

JAZZ

91.6398 preferent

COCKTAIL

84.4191 preferent

CHARMANTE

84.4155 keur prestatie

FIDORA

87.2738 ster preferent prestatie

ULFT

325STB-H keur

ANTARA

82.2257 keur preferent prestatie