Hortense-STRH.
Dreamboy x Toulouse (Jazz) x Fidora (Ulft)
Verkocht via Elite veiling Borculo 2012
NMK-merrie
IBOP 82,5 punten
Mother Toulouse was the full sister of the Olympic medal horse , which was part of the Dutch dressage team for years with Adelinde Cornelissen. She was eighteen years old and had fourteen foals. Genua TC (Charmeur), die voorheen onder Jeanine Nieuwenhuis uitkwam in het ZZ-Zwaar, is een van de bekendste nakomelingen van Toulouse. In 2018 zette ze nog een merrieveulen van Franklin op de wereld, Notre-Dame-STRH.
Toulouse's nakomelingen zijn zeer succesvol. Op het KNHS Indoorkampioenschap 2018 won haar zoon Genua TC won silver with Jeanine Nieuwenhuis, after they already paricipated at the World Championships for young dressage horses.
Sire Glock's Dream Boy N.O.P. verenigt drie belangrijke hengstenlijnen van Nederland in zich. Deze hoogbenige bloedmooie hengst was de eerste zwarte KWPN gekeurde zoon van Vivaldi die Krack C en Jazz in zijn stamboom verenigt. Moedersvader Ferro is o.a. de
vader van Edward Gal's Olympiade paard Glock's Undercover en grootvader van Olympisch kampioen Valegro. 
Details

Category

Broodmares

Colour

Vos



Gender

Merrie



Birthyear

2012



Height

169 cm


Images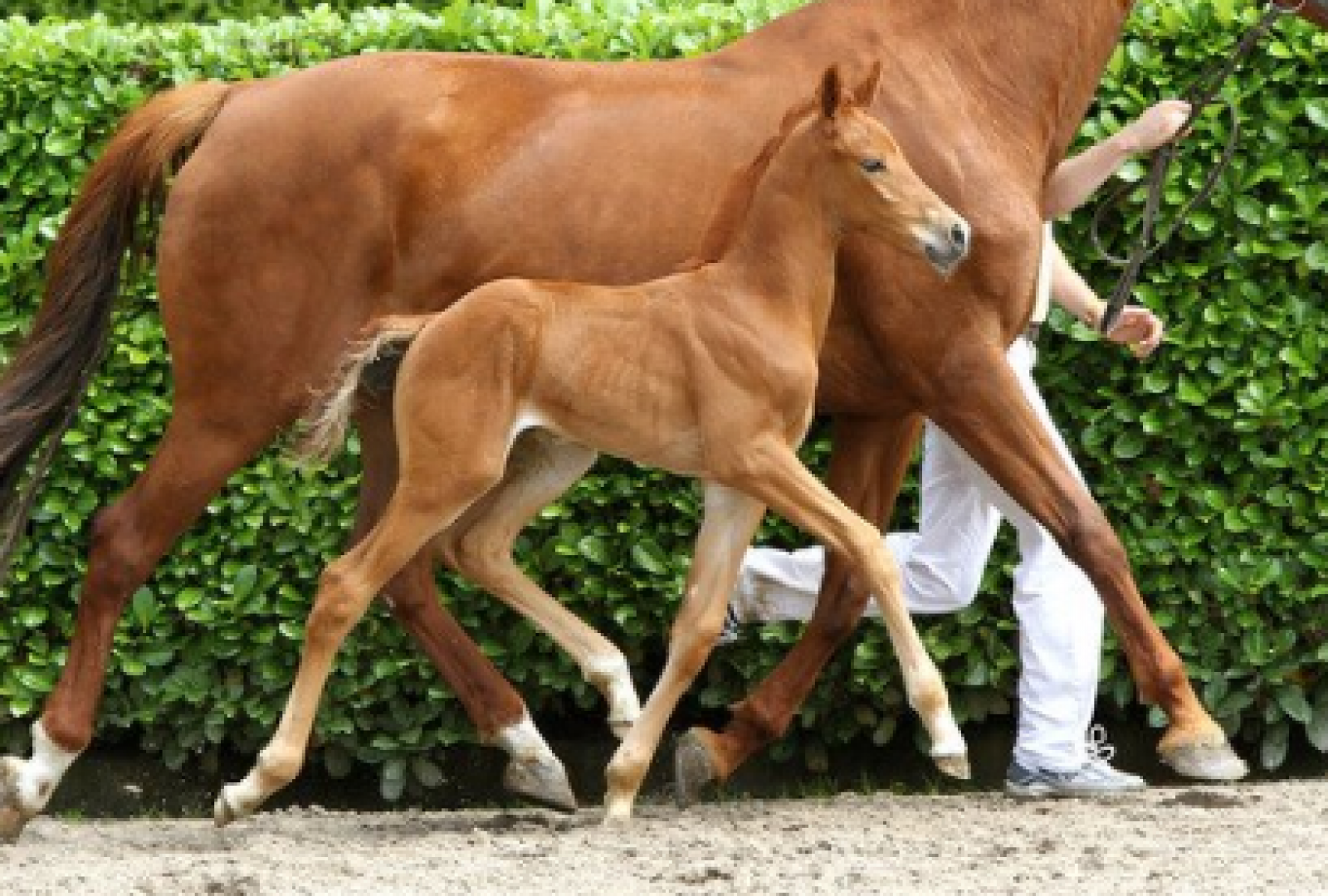 Pedigree
HORTENSE STRH

201207120 elite ibop-(dr) prok

DREAM BOY

000811812

VIVALDI

02.11011 preferent

KRACK C

92.5860

RENATE-UTOPIA

98.06269 ster preferent prestatie

RESIA

98.05803 elite prestatie prok

FERRO

87.151 preferent

IRESIA

90.3549 ster preferent

TOULOUSE

00.09516 elite preferent prestatie prok

JAZZ

91.6398 preferent

COCKTAIL

84.4191 preferent

CHARMANTE

84.4155 keur prestatie

FIDORA

87.2738 ster preferent prestatie

ULFT

325STB-H keur

ANTARA

82.2257 keur preferent prestatie