Toulouse
Jazz x Fidora (Ulft x Roemer)
Toulouse was the full sister of the Olympic medal horse , which was part of the Dutch dressage team for years with Adelinde Cornelissen. She was eighteen years old and had fourteen foals. Genua TC (Charmeur), die met Jeanine Nieuwenhuis eerder uit kwam in de PSG/Inter I is een van de bekendste nakomelingen van Toulouse. Genua TC wordt nu uitgebracht door Sophie Reef (DUI) in de PSG/Inter I. In 2018 zette ze nog een merrieveulen van Franklin op de wereld, Notre-Dame-STRH.
Toulouse's offspring are very successful. At the 2018 KNHS Indoor Championship, her son Genua TC won silver ridden by Jeanine Nieuwenhuis, after they had already participated at the World Cup for young dressage horses.
Bretagne-STR (v. OO Seven) wordt door Michelle Inman (USA) uitgebracht in de Grand-Prix en Zuidenwind zoon Esperana-STR. wordt uitgebracht in het ZZ-licht door Annet van Straaten. De Zuidenwind dochter Damanche-STR. is Z2 geklasseerd onder Lischa de Vos.
Twee dochters worden nog ingezet voor de fokkerij om zo nog te kunnen genieten van Toulouse haar geweldige dressuurgenen. Toulouse was tevens de volle zus van onze fokmerrie Orleans.
Enkele nakomelingen van Toulouse zijn:
2006: Bretagne-STR. (OO Seven) - Prix St.Georges dressuur
2008: Damanche-STR. (Zuidenwind) - elite, IBOP(dr.) en Z2-dressuur
2009: Esperanza-STR. (Zuidenwind) - prok en ZZ-licht dressuur
2010: Fiorella TC (Diamond Hit) - M1 dressuur
2011: Genua-STR. (Charmeur) - finalist Subli Cup met Jeanine Nieuwenhuis / PSG/Inter I
2012: Hortense-STRH. (Dream Boy) - IBOP(dr.) en keur - verkocht via Veulenveiling Borculo
2014: Just a Dream-STRH. (Dream Boy) - ster en voorlopig keur, verkocht
2015: Kerlouan-STRH. (Bordeaux) - elite, keur, IBOP(drs) en D-OC
2016: Lisieux-STRH. (Bordeaux) - ster, D-OC
2017: Magic Lady-STRH. (Ferguson) - D-OC - verkocht
2018: Notre-Dame-STRH. (Franklin) - D-OC - verkocht  
† 3 september 2018
Details

Category

Broodmares

Colour

Vos



Gender

Merrie



Birthyear

2000



Height

166 cm


Images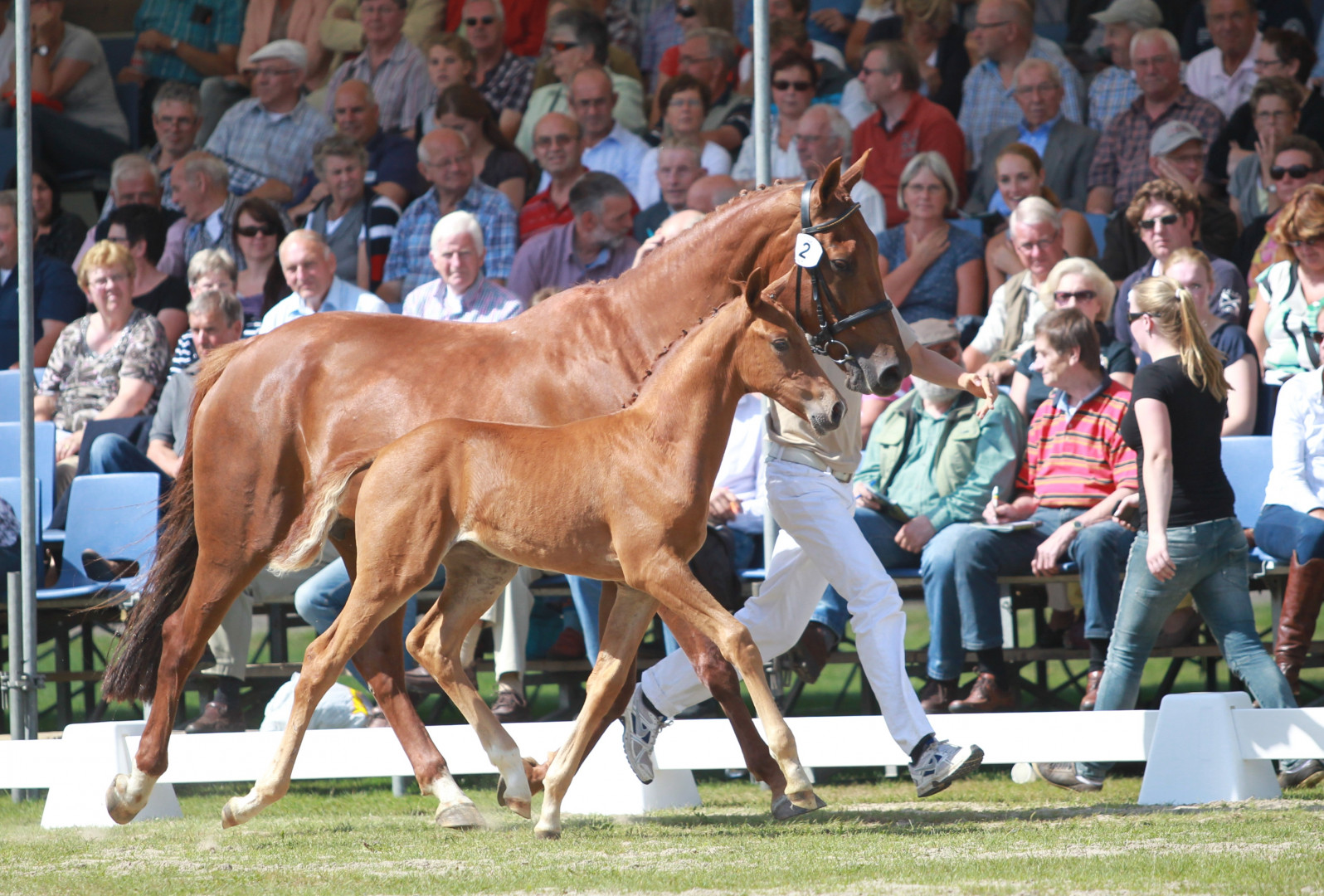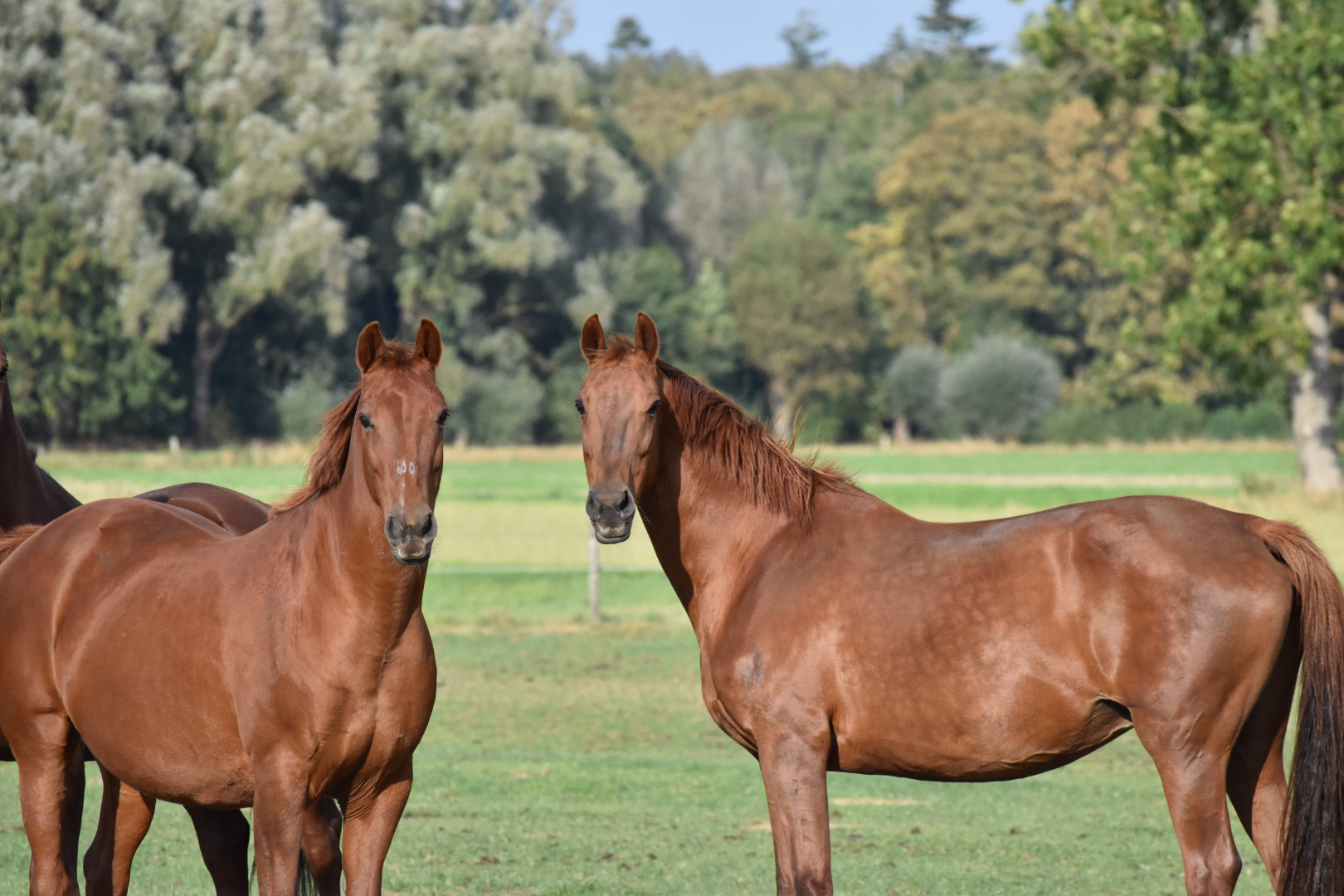 Pedigree
TOULOUSE

00.09516 elite preferent prestatie prok

JAZZ

91.6398 preferent

COCKTAIL

84.4191 preferent

PURIOSO

244STB-H keur

ULISSA

26546STB-M keur preferent prestatie

CHARMANTE

84.4155 keur prestatie

ULSTER

328STB-H

WARMANTE

80.5657 keur preferent prestatie

FIDORA

87.2738 ster preferent prestatie

ULFT

325STB-H keur

LE MEXICO

104STB-H keur

PIA

21905STB-M keur preferent prestatie

ANTARA

82.2257 keur preferent prestatie

ROEMER

237STB-H preferent

TAMARA

23369STB-M keur