Lisieux-STRH.
Bordeaux x Toulouse (Jazz x Ulft)
Bordeaux komt uit een geweldige stam; United x Gribaldi x Donnerhall x Rousseau x Angelo xx.
NMK merrie Lisieux-STRH. heeft als moeder Toulouse en is zelf een volle zus van de merrie Kerlouan-STRH. Toulouse bracht al diverse paarden die op niveau presteren waaronder de Charmeur zoon Genua-STR. en de Zuidenwind nakomelingen Damanche-STR. She is the full sister to the Grand Prix horses Parzival and Fleau de Baian of Adelinde Cornelissen and of Orleans, the dam of Governor and multiple European Champion TC Athene. This brings Esperanza-STR.
Toulouse was the full sister of the Olympic medal horse , dat jarenlang deel uit maakte van het Nederlands dressuurteam met Adelinde Cornelissen en tevens de volle zus van de merrie Orleans.. Ze werd achttien jaar en leverde veertien nakomelingen. Genua TC (Charmeur), die met Jeanine Nieuwenhuis eerder uit kwam in de PSG/Inter I is een van de bekendste nakomelingen van Toulouse. Genua TC wordt nu uitgebracht door Sophie Reef (DUI) in de PSG/Inter I. In 2018 zette ze nog een merrieveulen van Franklin op de wereld, Notre-Dame-STRH.
Op het KNHS Indoorkampioenschap 2018 won haar zoon Genua TC knap zilver onder Jeanine Nieuwenhuis, nadat ze al deelgenomen hadden aan het WK voor jonge dressuurpaarden.
Bretagne-STR (v. OO Seven) wordt door Michelle Inman (USA) uitgebracht in de Grand Prix dressuur en Zuidenwind zoon Esperana-STR. wordt uitgebracht in het ZZ-licht door Annet van Straaten. De Zuidenwind dochter Damanche-STR. is Z2 geklasseerd onder Lischa de Vos.
Toulouse was tevens de volle zus van onze fokmerrie Orleans.
2020: Perreux-STRH. (Just Wimphof) - verkocht veulenveiling Prinsjesdag
2021: drachtig van de hengst Total Hope
Details

Category

Breeding dressage

Colour

Vos



Gender

Merrie



Birthyear

2016



Height

179 cm


Images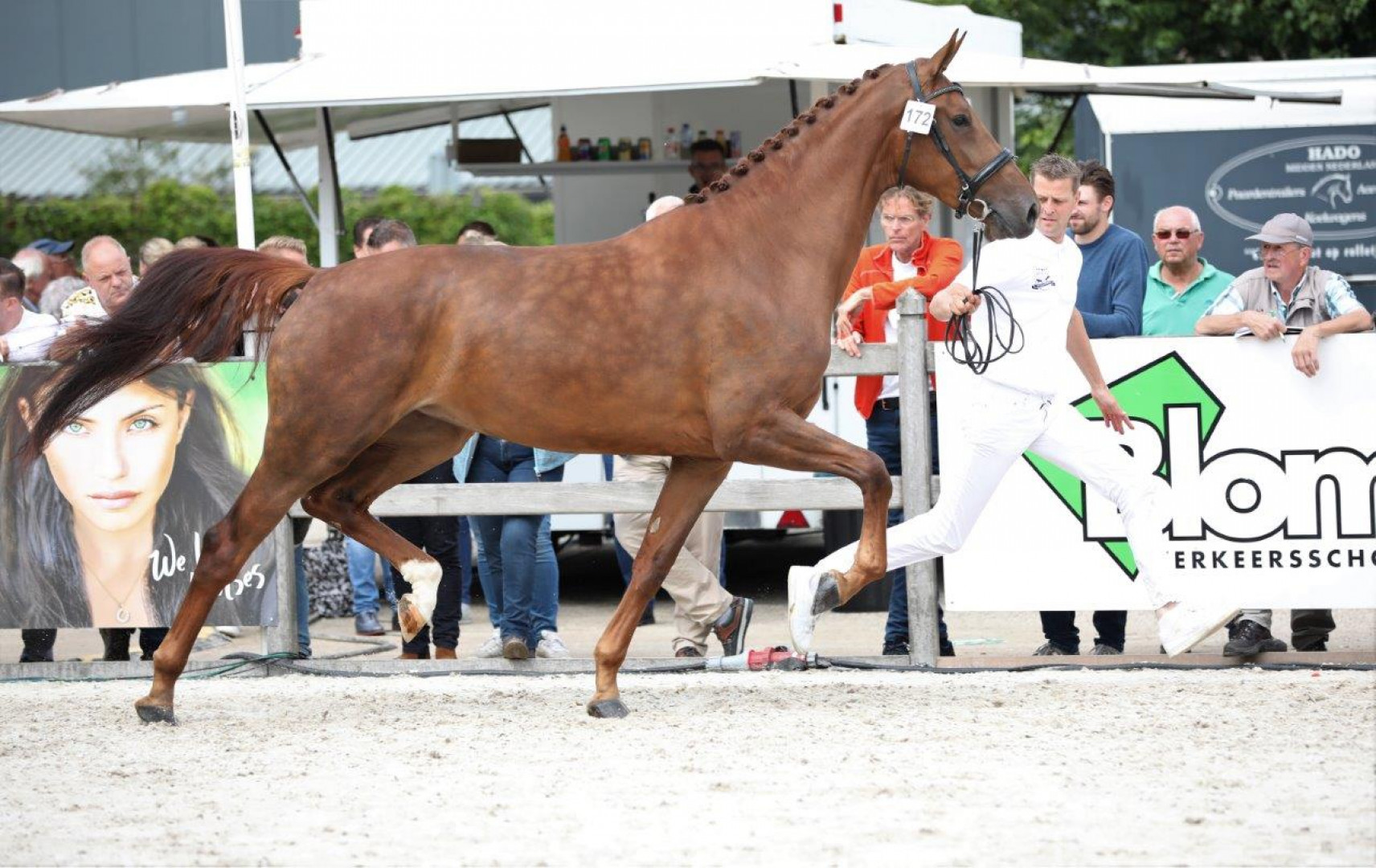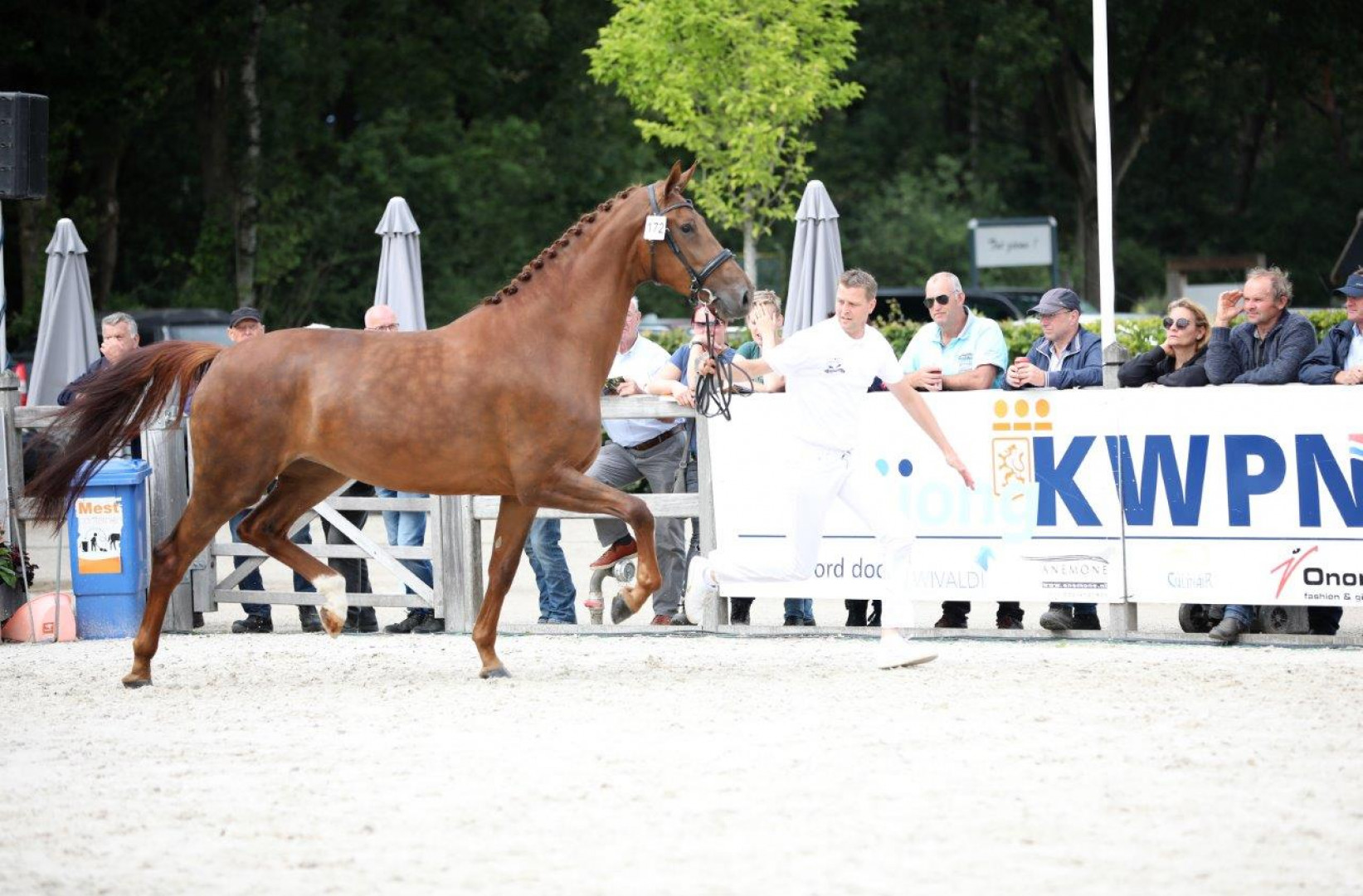 Videos
Pedigree
LISIEUX-STRH.

201600516 ster d-oc

BORDEAUX

06.04165

UNITED

01.07663

KRACK C

92.5860

NESSICA

95.2901 ster preferent prestatie prok

VENNA

02.00363 ster preferent

GRIBALDI

DE309090701693 preferent

LEANDRA M

93.3288 keur preferent sport-(dr)

TOULOUSE

00.09516 elite preferent prestatie prok

JAZZ

91.6398 preferent

COCKTAIL

84.4191 preferent

CHARMANTE

84.4155 keur prestatie

FIDORA

87.2738 ster preferent prestatie

ULFT

325STB-H keur

ANTARA

82.2257 keur preferent prestatie