Inegra Fortuna
Negro x Etione Fortuna (Florencio) x Atione Fortuna (Rubiquil)
Inegra Fortuna is a daughter of the Preferent stallion Negro, just as Valegro. Top sire Florencio and the Grand Prix dressage stallion Rubiquil strengthen the pedigree of Inegra .
Negro's sire, the black tyrant Ferro, is a proven top stallion. For many years he was the mainstay of the Dutch dressage team. And sire of many Grand Prix dressage horses. Negro's mother is out of a top dam-line that, via the international stallions Variant and Gondelier (keur) and the predicate-rich mares Fewrie (keur IBOP AA 92) Mewrie (keur pref prest sport) and Geerie (ster pref prest.), vouches for sport, build, power, desire to work and quality.
Negro is ranked high in the WBFSH ranking. Negro's offspring is appreciated for their great cooperative character and a strong use of the hindleg. 
Her dam Etione Fortuna is also stabled at Stud farm Beltmanshoeve
Inegra Fortuna's offspring:
2017: Metione Fortuna (Ferdinand) - Sold
2018: Nyrone Fortuna (Ferdinand) - Sold
2019: Omon Fortuna (Daily Diamond)
2020: Filly by Ebony (Painted Black x Jazz)
Details

Category

Breeding - dressage

Gender

Mare



Birthyear

2013



Height

166 cm


Images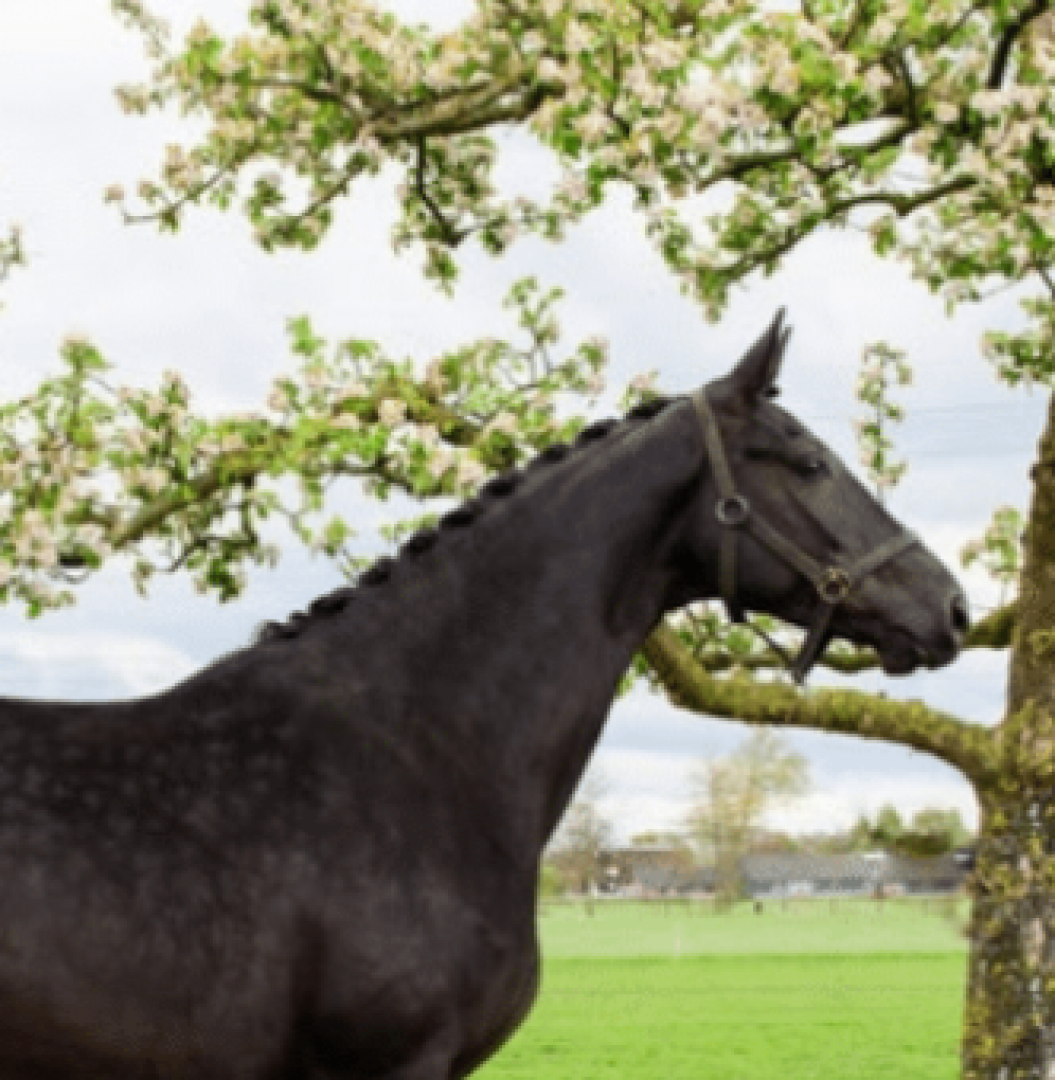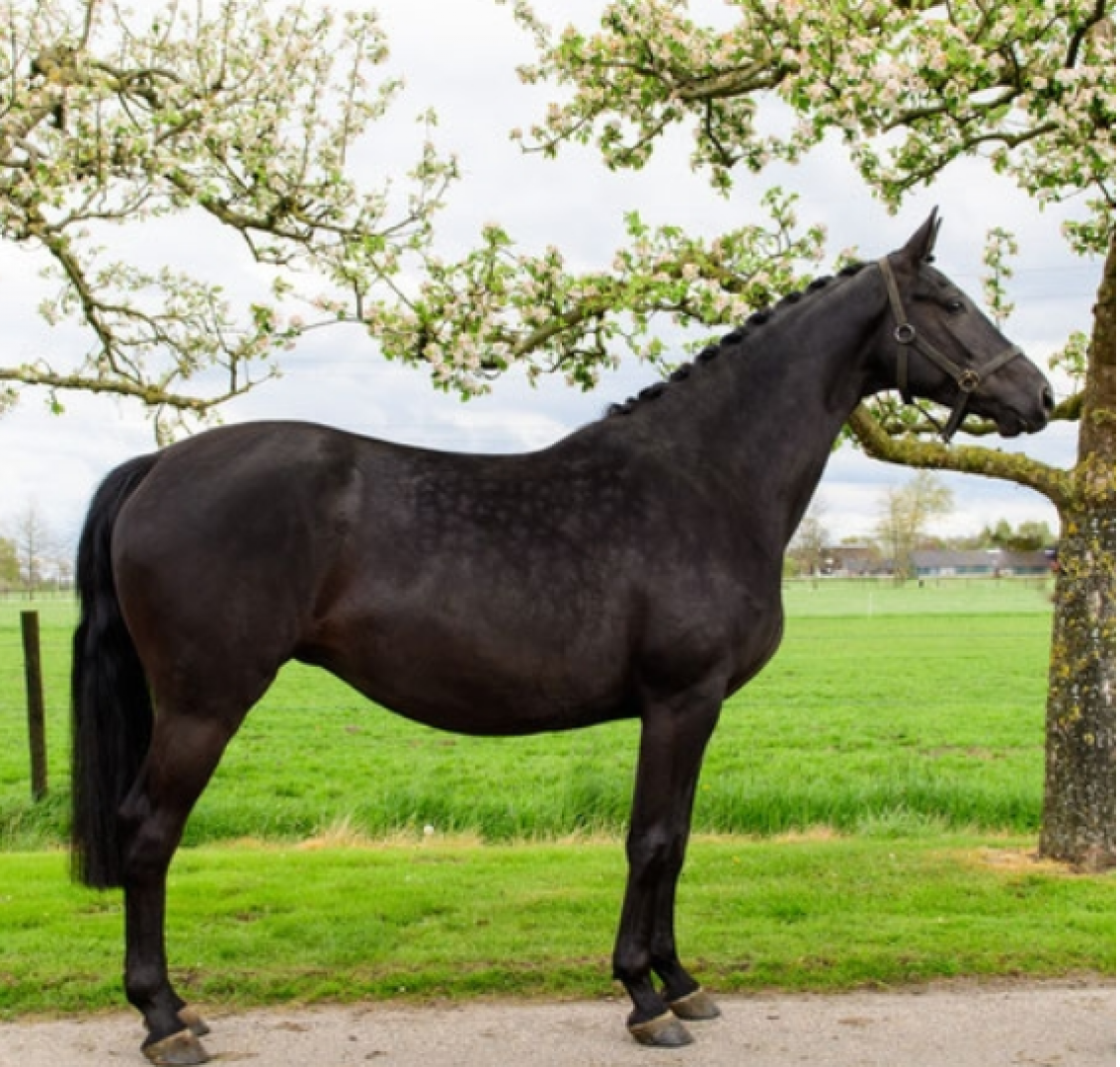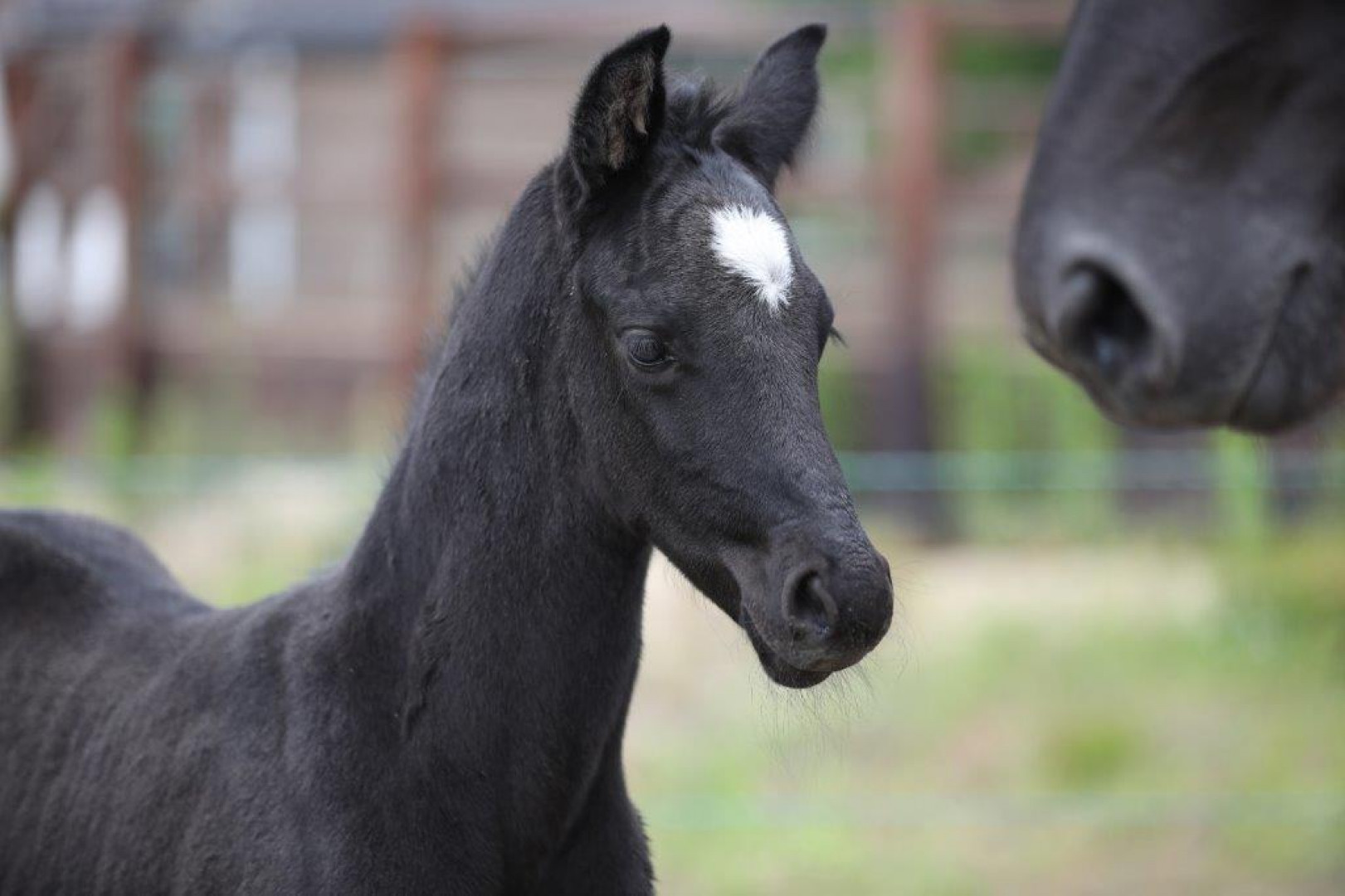 Pedigree
INEGRA FORTUNA

201308114 prok

NEGRO

95.2451 preferent

FERRO

87.151 preferent

ULFT

325STB-H keur

BRENDA

83.151 ster preferent prestatie

FEWRIE

87.4058 keur preferent prestatie

VARIANT

359STB-H

MEWRI

9107STB-M keur preferent prestatie sport-(spr)

ETIONE FORTUNA

200912504 ster

FLORENCIO

41 1716999 keur

FLORESTAN I

DE343435126286

WALESSA

41 3103492

ATIONE FORTUNA

05.11892 ster prok

RUBIQUIL

NRA 980012*92

TIONE FORTUNA

00.08617 ster sport-(dr)