Paris-STRH.
Cum Laude x Kerlouan-STRH. (Bordeaux) x Toulouse (Jazz)
Dit merrieveulen komt uit de bekende moederlijn van de volle zus van . Moeder is de Bordeaux dochter Kerlouan-STRH. Granddam Toulouse bracht al diverse paarden die op niveau presteren waaronder de Charmeur zoon Genua-STR. en de Zuidenwind nakomelingen Damanche-STR. . Esperanza-STR.
Toulouse is the full sister to the olympic medal horse Parzival, who took part of the Dutch dressage team with Adelinde Cornelissen for many years.
Toulouse was tevens de volle zus van onze fokmerrie Orleans..
Cum Laude is een imponerende verschijning in de dressuurring met zijn royale front, mooie zwarte kleur en 3 opvallend goede gangen. Hij staat tevens bekend om zijn werkwilligheid en fantastische karakter. Cum Laude combineert in zijn afstamming het beste uit zowel de Nederlandse als de Duitse fokkerij. Vader Apache valt opdoor zijn super bewegingen en zeer goede gebruik van het achterbeen en is momenteel zeer succesvol in de top van de Grand Prix. Moeder Pacharel T is een dochter van de invloedrijke Hannoveraanse hengst Weltmeyer. Grootmoeder Kacharel T is een product uit de bekende Oldenburgse Rikki-stam enstamt af van de dressuurpaardenleverancier Rubinstein I. Zeer nauw verwant aan Cum Laude zijn onder andere het Grand Prix paard Rapsodie T (Gribaldi) en de bekende WK-merrie Equirelle W (Florett As).
Details

Category

Dressage Foals 2020

Colour

Zwart



Gender

Merrie



Birthyear

2020


Images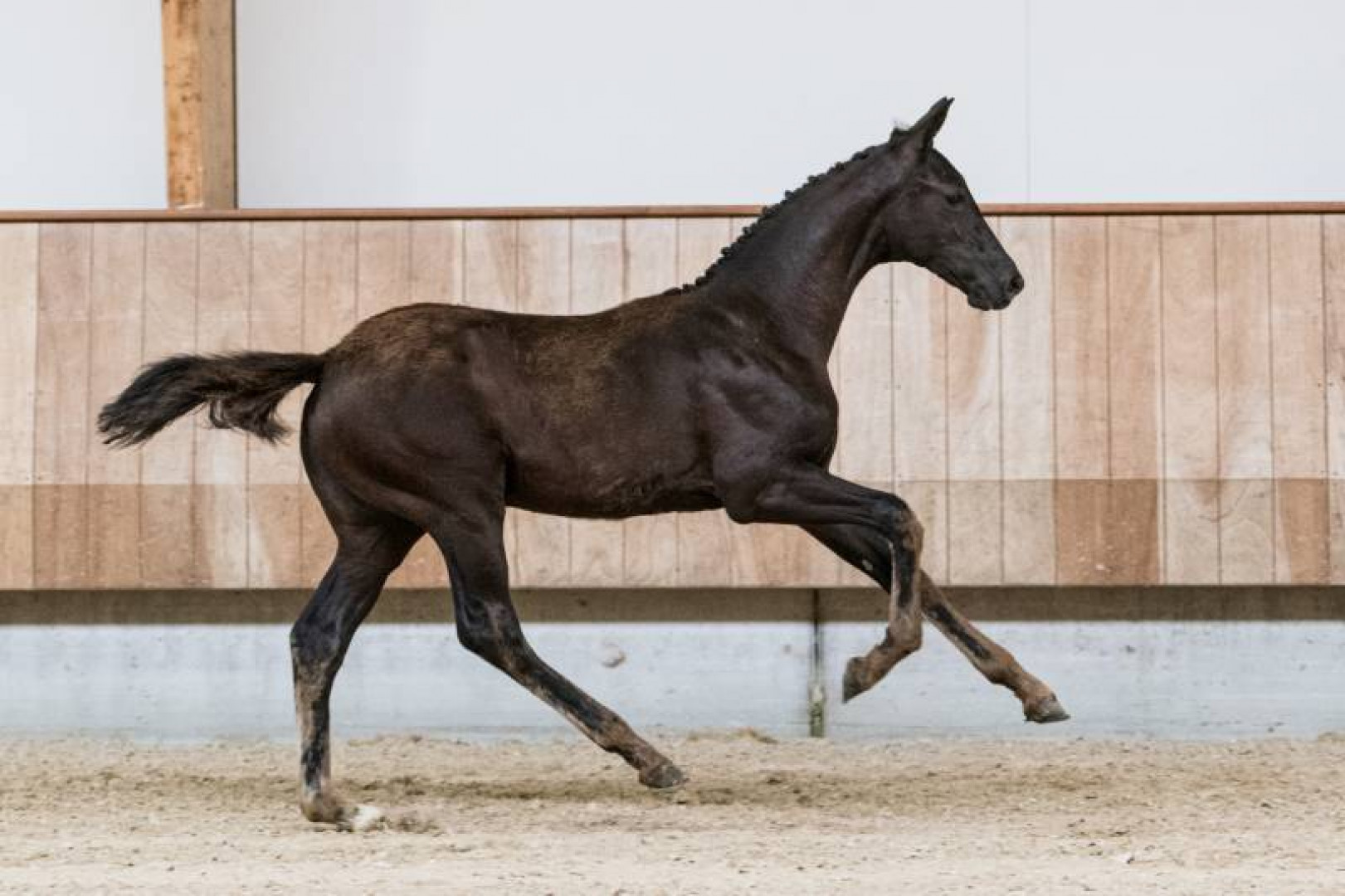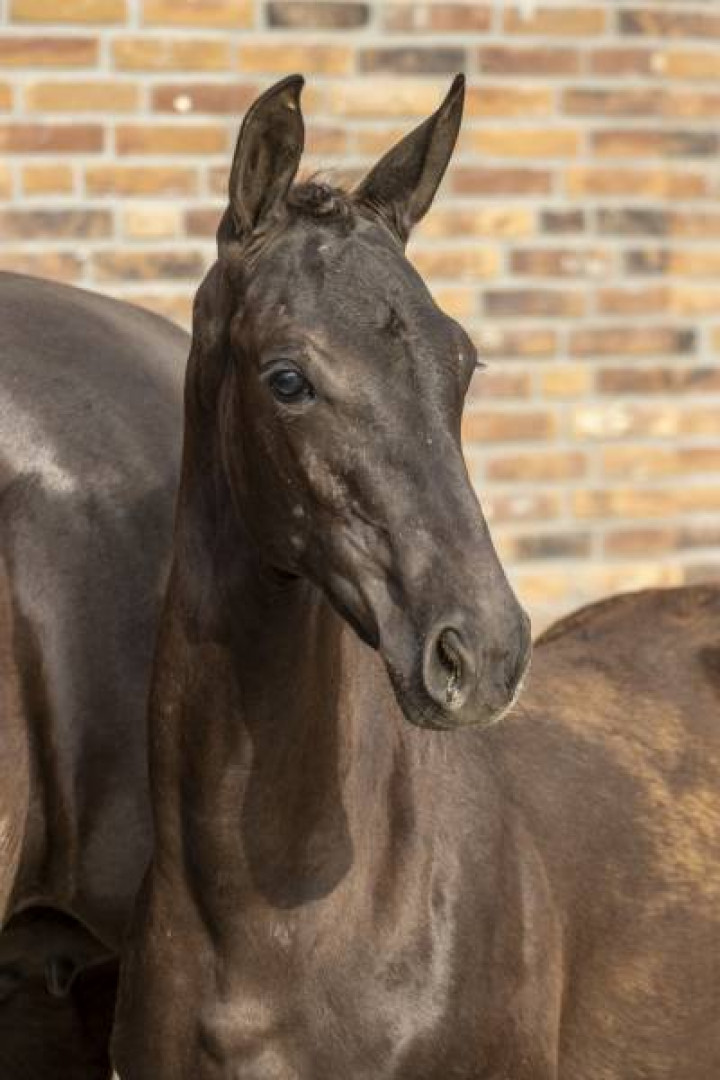 Pedigree
PARIS-STRH.

202003377

CUM LAUDE

201002002

APACHE

05.08169 keur

UB 40

01.02948 keur

TOLANDA

00.09808 elite preferent prestatie prok

PACHAREL T

97.03319 reg. a preferent prestatie

WELTMEYER

31 4403584

KACHAREL T.

33 0205992 keur prestatie

KERLOUAN-STRH.

201500226 elite ibop-(dr) d-oc

BORDEAUX

06.04165 keur

UNITED

01.07663

VENNA

02.00363 ster preferent prestatie

TOULOUSE

00.09516 elite preferent prestatie prok

JAZZ

91.6398 preferent

FIDORA

87.2738 ster preferent prestatie