Omon Fortuna
Daily Diamond x Inegra Fortuna (Negro) x Etione Fortuna (Florencio)
Mother Inegra Fortuna is a daughter of the Preferent stallion Negro, just as Valegro. Top sire Florencio and the Grand Prix dressage stallion Rubiquil strengthen the pedigree of Inegra. Negro is ranked high in the WBFSH ranking. Negro's offspring is appreciated for their great cooperative character and a strong use of the hindleg. 
Her dam Etione Fortuna is also stabled at Stud farm Beltmanshoeve
Daily Diamond (Daily Deal x Fürst Heinrich) became champion of the 2015 KWPN autumn performance test, which is free from the blood of the sires Ferro, Jazz and Krack. The stallion has a good appealing front and moves with a lot of flexibility, self-carriage and balance. Daily Diamond is a son of Daily Deal who is the father of the well-known Diamond Hit. Dialy Diamond's mother Fairy Tale not only has the name of a fairy tale, but also have the looks as a fairytale.
Details

Category

Dressage foals 2019

Gender

Stallion



Birthyear

2019


Images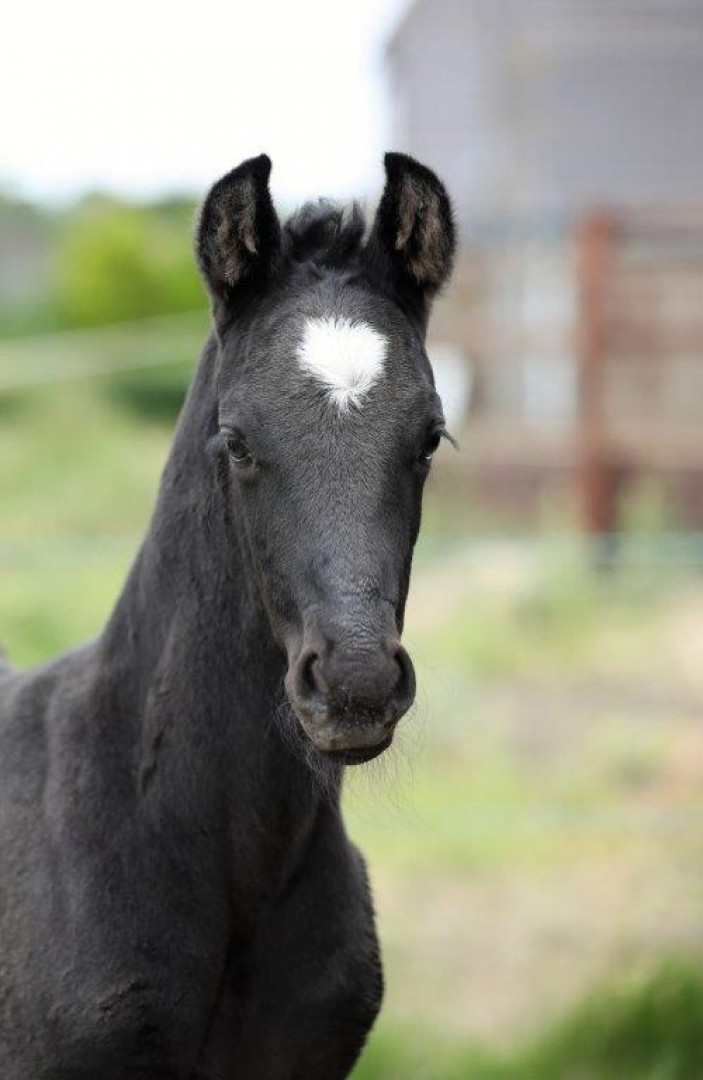 Pedigree
OMON FORTUNA

201909496

DAILY DIAMOND

DE441411449012

DAILY DEAL

DE441410241508

DIAMOND HIT

33 0284497

LIA

DE341411892999

FAIRY TALE

DE431310140504

FURST HEINRICH

41 1680498

WERONIQUE

DE331317307696

INEGRA FORTUNA

201308114 prok

NEGRO

95.2451 preferent

FERRO

87.151 preferent

FEWRIE

87.4058 keur preferent prestatie

ETIONE FORTUNA

200912504 ster

FLORENCIO

41 1716999 keur

ATIONE FORTUNA

05.11892 ster prok